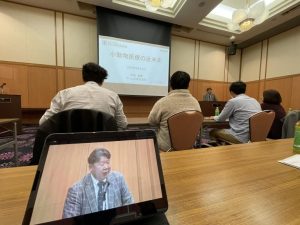 This is the second time I have spoken at a seminar held by the Okayama Veterinary Medical Association, and the last time was in July 2015.
At that time, I talked about various changes in the external and internal environments under the title of "Environmental changes approaching veterinary clinics in Japan."
This time, I talked about the following six themes after verifying how much the "changes" introduced last time actually had an impact to the veterinary industry.
Polarization of animal hospitals
From the Pharmaceutical Affairs Law to the Pharmaceutical Machinery Law, and further revisions
Cats outnumber dogs, after that
Changes in the environment surrounding veterinary hospitals
The near future of small animal medicine
Okayama Prefecture has Okayama-own Veterinary Medicine
I received many questions. Thank you very much.