Animal Health Innovation Asia 2021 will be held from October 19th to 20th, sponsored by Kisaco Research. We, AHRMS, have been cooperating in program setting as a Consulting Partner for 3 years.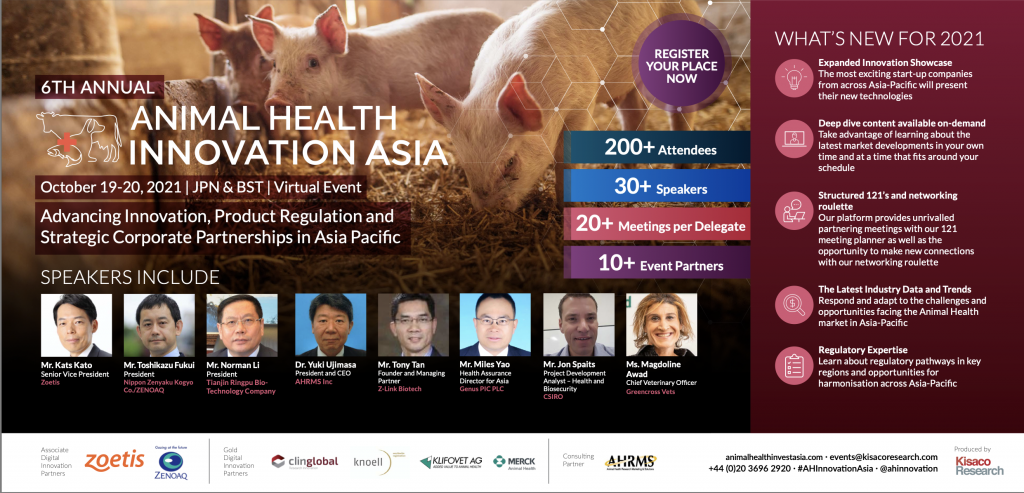 This time, I am planning to give presentation regarding the market status in Jpan and how to obtain marketing approvals for veterinary medical devices and veterinary in-vitro diagnostic drugs. You can watch it on demand at any time. We hope it will be of help to you.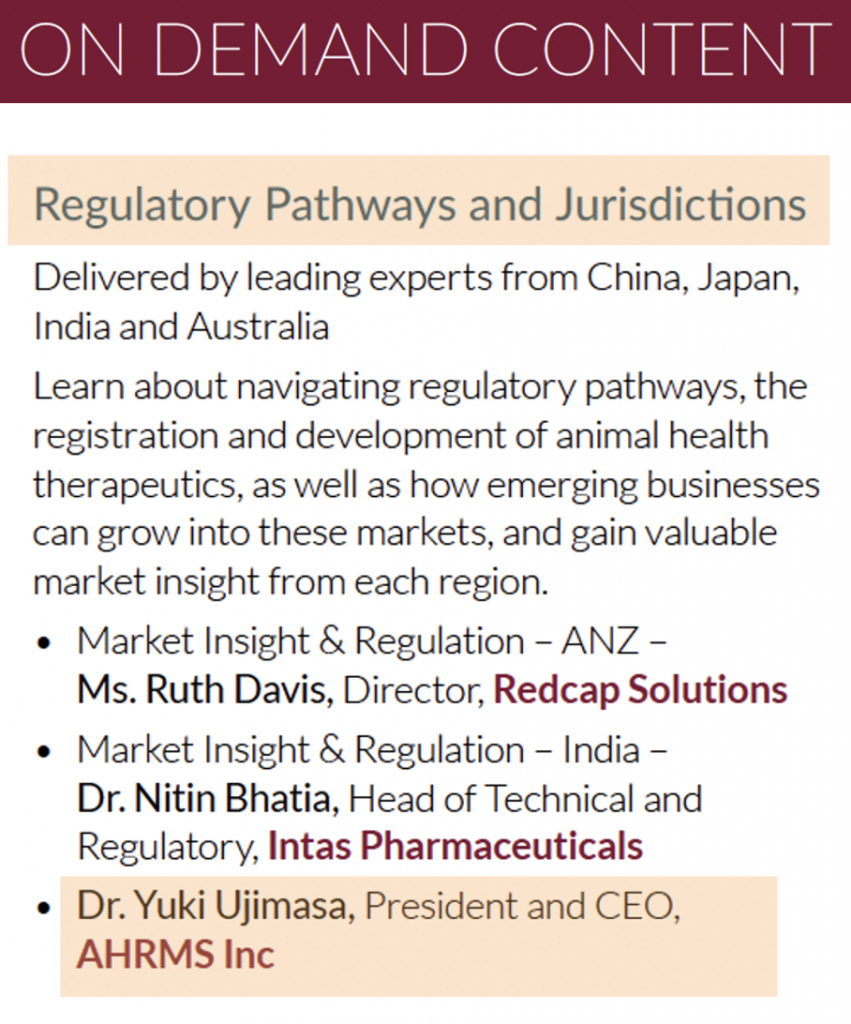 You can receive a presentation from Mr. Joseph Harvey regarding the Asian Animal Health Market beyond the Pandemic. And there are many start-ups' presentations throughout Asian countries.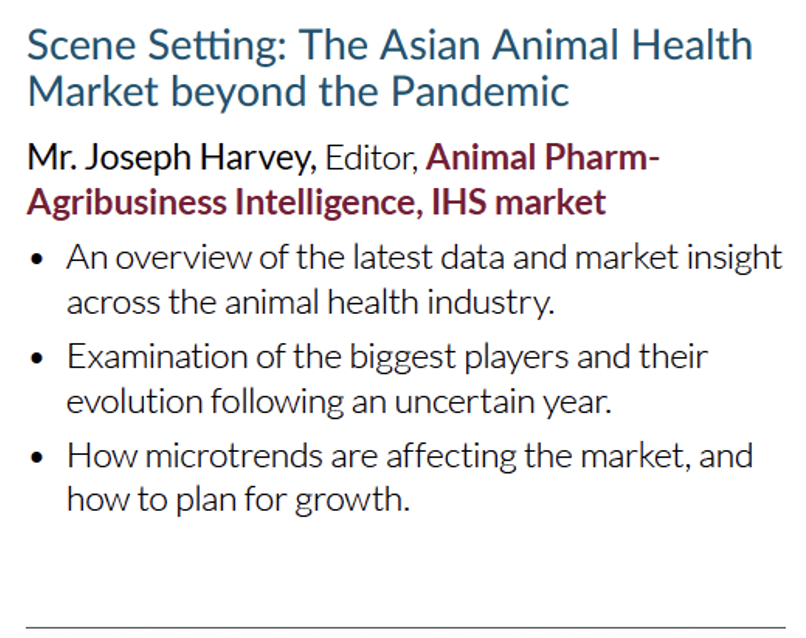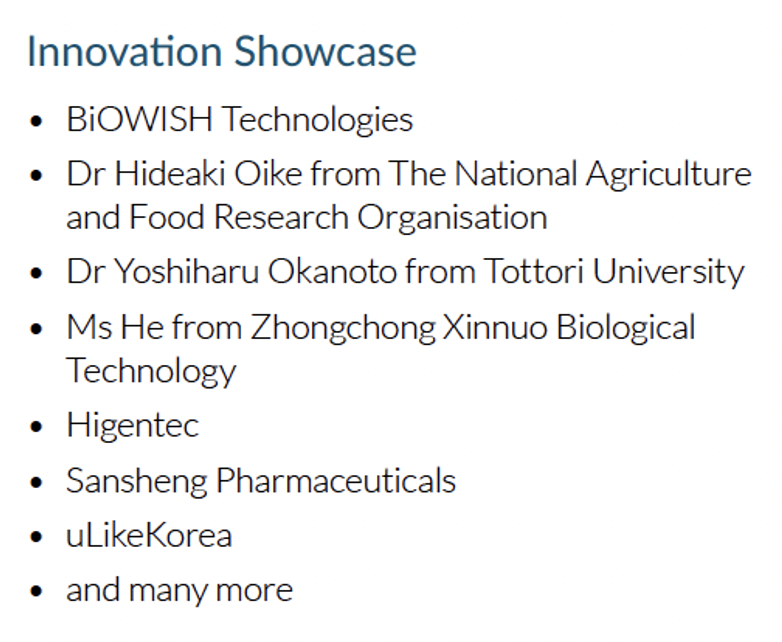 You can download the agenda from KIsaco Research's website:
https://www.kisacoresearch.com/events/animal-health-investment
When you want to check my presentation titled "Regulatory Pathways and Market Access in Japan" presented in 2019, you can download it.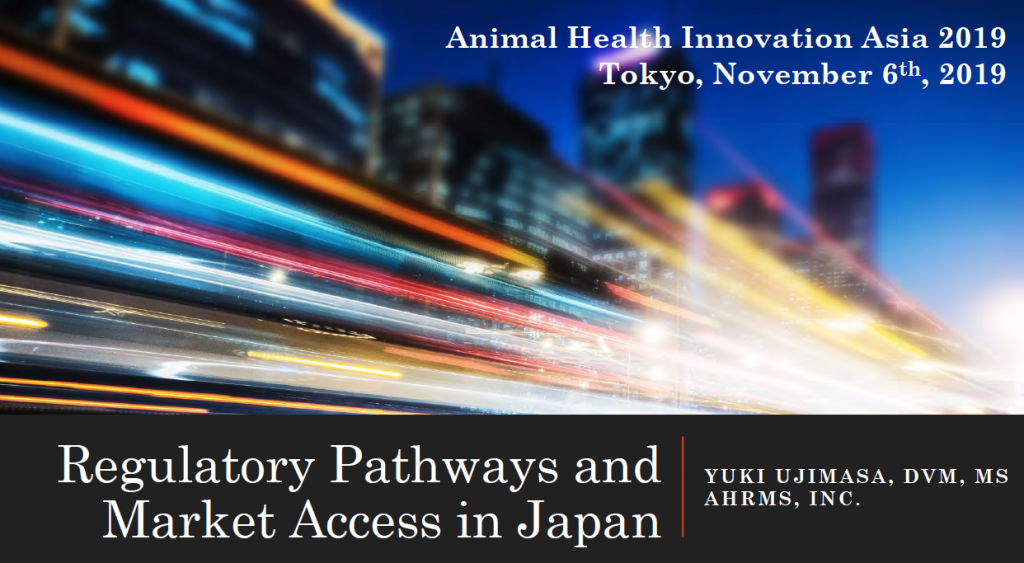 "Regulatory Pathways and Market Access in Japan" presented in 2019