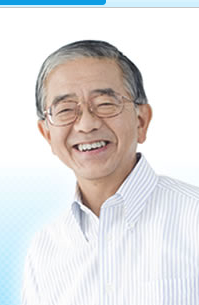 Genjiro Kaneko, picked as the new farm minister, is a veteran lawmaker dedicated to fostering local industries in rural areas.
The 77-year-old, two-term member of the House of Councilors, has 46 years of experience in politics, with past stints as a governor and a prefectural assembly member in his home prefecture of Nagasaki, southwestern Japan. He also served five terms in the House of Representatives. (Source: Kyodo)
[ AHRMS's opinion ]
Finally, Mr. Genjiro KANECO took over Mr. Kotaro NOGAMI at the new cabinet on Oct. 4th.
His father was Minister of AFF, too. It is his 1st experience to be a minister though he is 77 years old.I hope he could succeed Mr. Nogami's policy.